Our groups are designed to grow us while experiencing fellowship. Fellowship is something closer than friendship – it's literal meaning is 'sharing together.' Groups are where we connect as Christ-followers in a deeper way. Where we can build up one another. Where we can care for one another. Where we can teach and encourage one another. Everyone at Crosswinds should have a group (at least one!) where they can experience fellowship.
Let us know you're planning to join us if you can (helps us plan better) BUT feel free to join stop in when you can too. We'd love to have you join us.
 A Cup of Chit Chat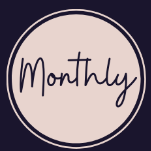 One Saturday each month, grab your coffee and join our virtual discussion. We'll have a thoughtful topic each time we meet. Join anytime during the hour, stay as long as you can. You can join with video or with phone. See you for coffee.
10-11am Saturdays (9/12,10/10, 11/14). Sign up to get the video link.
Click Here to sign up!
---
SHE: Stories & Studies
The fall studies are starting soon!
There are 3 to choose from. Each is 6 weeks. We have options: For anyone...
Breaking Free From Fear via Zoom - Tues Nites 7-8:30pm. No prep. Answers straight from scripture. Led by Jamie.
Sign up right here. Starts 9/22.
---
For those who can (or want to?!) get away in the afternoon...
Love Does at Crosswinds (outdoors when warm) - Thursdays 12:30-2pm. It's a humorous but inspiring book. Read chapters @ home, come for discussion & Bible study. Led by Jess.
Sign up right here. Starts 10/1.
---
For young adults or Moms & Daughters ....
Finding I AM at Crosswinds - Thursdays 6:30-8pm.  Lysa TerKeurst study has weekly homework (but worth it!). Led by Pam & Callie.
Sign up right here.  Starts 10/1.
We can order books for you, or you can order from Amazon or Christianbook.com directly. Just let us know a few days beforehand.
---
SHE Walks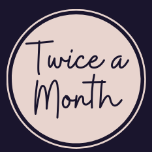 We will meet on Friday mornings and walk as a group to burn off some energy and take in some fall. We will plan to use either the Crosswinds disc golf course or routes in Rochester that are wide enough to social distance (as best we can) while also spacing our 'clumps' so there's no more than 10. Led by Andrea & Marlo.
9:30-10:30 Fridays (9/18, 10/2, 10/16, 11/6, 11/20)
Click Here to sign up!
---
Helps Team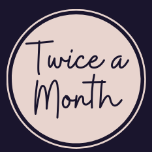 This group is for all the helpers out there. We will get together for hands-on projects that serve our community.  The time is regular, the activity will vary. Possible projects include filling backpacks with school supplies, organizing shelves at the Oronoco Food Shelf, writing notes to area nursing home residents. We will use text to communicate. This is a flexible group, come if you can. Ideas are welcome. Led by Jess.
3:30-4:30 Tuesdays (9/22, 10/13, 10/27, 11/10, 11/24)
Click Here to sign up!
---
Tuesday Nite Study

This Bible study will mirror one of the Thursday afternoon Lawn Chair Studies… except that you will be warm & cozy as you meet over Zoom each week for 6 weeks. Led by Jamie.
7-8 pm Tuesdays (9/22-10/27)
Click Here to sign up!
---
Deep Roots Mentoring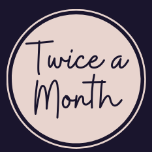 A passage in Titus 2 speaks of older women encouraging younger women in life and in faith. We think that one-on-one discipleship might be especially fitting during this pandemic. So… let's meet on Monday, October 19th (this is a different date than the postcard!) at 7 pm for orientation. This will be a hybrid meeting (in person and on Zoom). After the meeting, you will be notified of your mentor/mentee match and given contact information for each other. Each pair can then decide how and when to meet. We ask that you set up 4 times before the end of the year and will support you with a discussion guide for each of the meetings. The lead team will be praying for each of you and available for questions. If this is a success, we can do it again in January!
7-8pm Monday (10/16) + 4 arranged times.
Click Here to sign up!