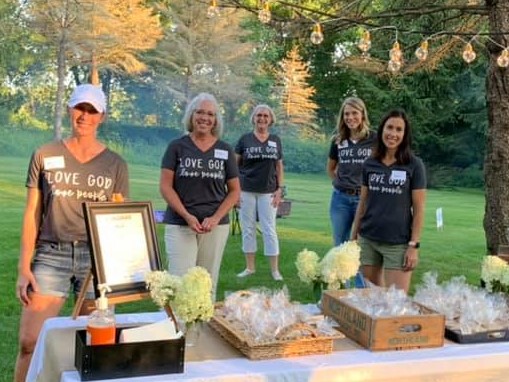 2021 - 2022 Planning Team
The SHE Planning Team consists of 6 Crosswinds women who meet 8 times a year to plan events and groups for each season. Each member of the team has a functional role, but is 'in-the-know' for the activities and events on the calendar and can answer any SHE questions you might have.
Becki Beck
Jessica Gisi
Katie Lins
Deb Mell
Hannah Mullolland
Claudia Stenson
Events Team
We are looking for women from Crosswinds (that's you!) to serve on our new SHE Events Team. It's a flexible kind of commitment where you help out for the events that you're planning to attend in the upcoming year (Sept-Sept).
There will be 5 crews on the Event Team: Welcome, Food, Music & Tech, Decorations, and Clean-Up. Our goal is 6-8 ladies on each crew.
If you're the kind who likes to be a part of things or pitch in for events. Sign up here and we'll get you more info so you can decide if it's a good fit for you. Thanks for considering!