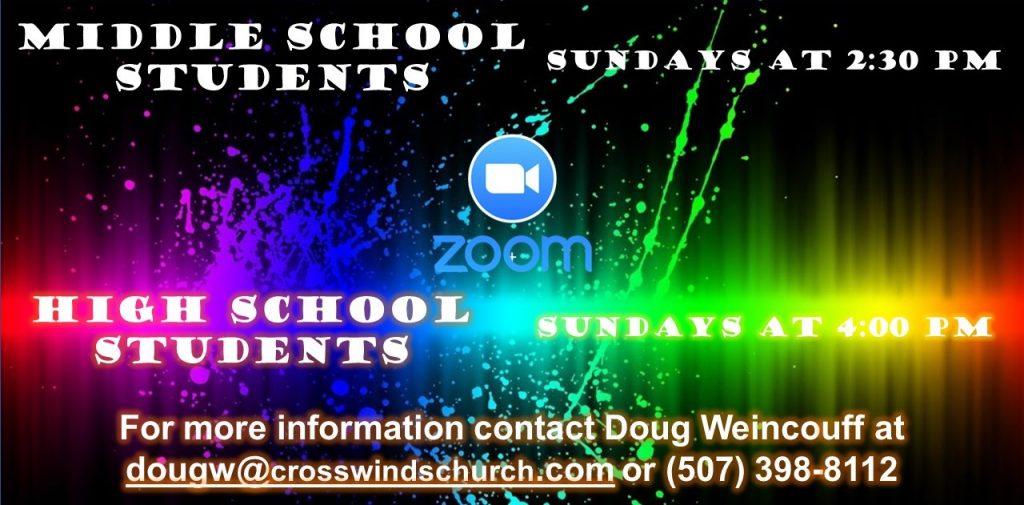 Students matter – in every schooling option, in every town, matter to God. Therefore we will show the love of God to all students so that they might know Him.
Students being themselves – Students have the freedom to be themselves, ask any question without being mocked or made fun of, therefore we have an environment that encourages honesty, vulnerability, and celebrates the uniqueness' of each student.
Students exploring their abilities and passions – Students have abilities, passions and God given gifts that should be used for God's kingdom, therefore we encourage students to join teams to use their gifts.
Students making a difference – Student ministry is best when accomplished by students, therefore students are encouraged to serve on teams to make an impact in the lives of each other and their friends.
For any questions or for further information, please contact Doug Weincouff at: